Patchwork
workshop, soft circuitry, soft led display, e-textile, conductive fabric/thread, quilt
Credits:
In collaboration with: Katherine Moriwaki.
Exhibitions: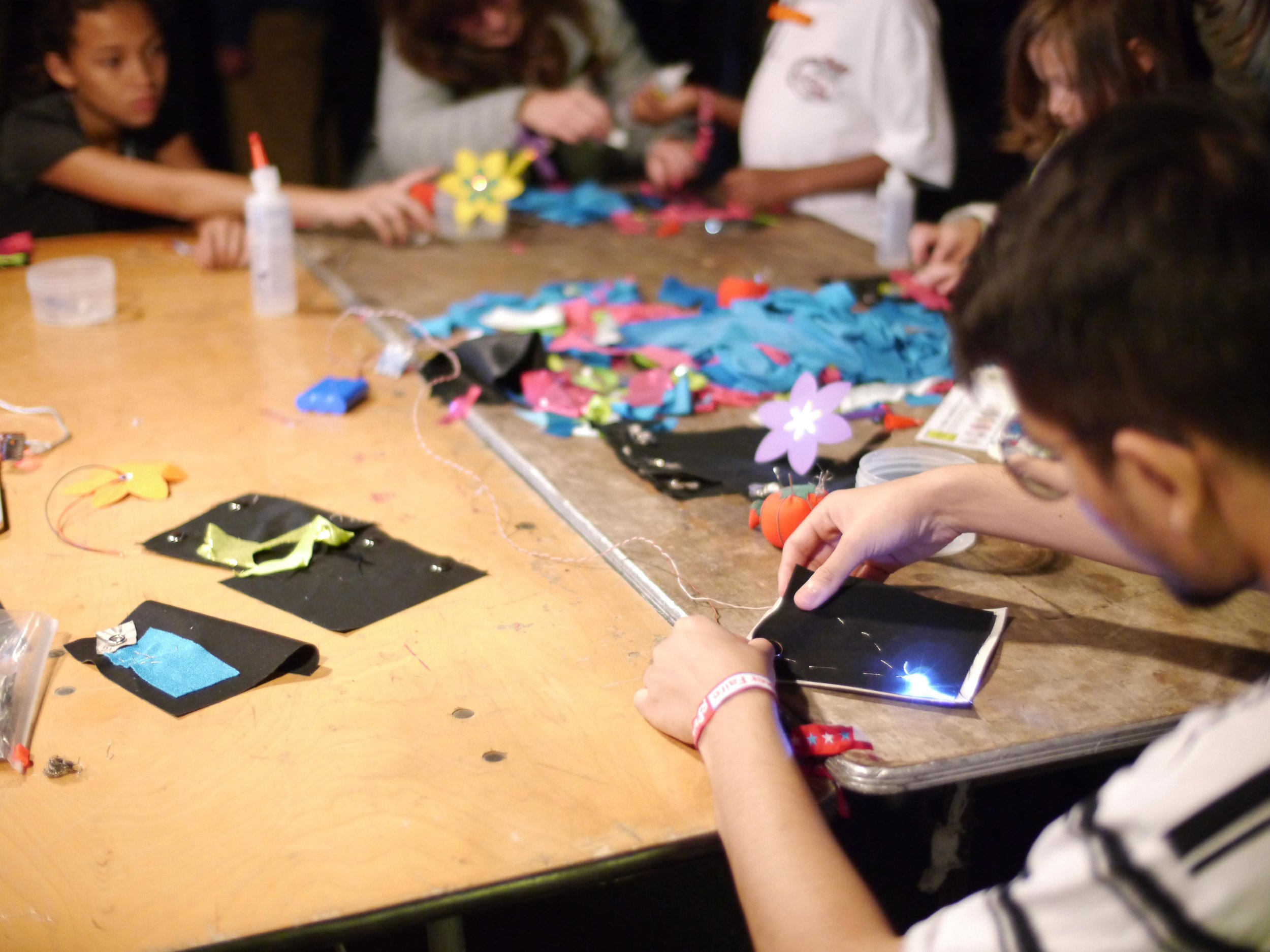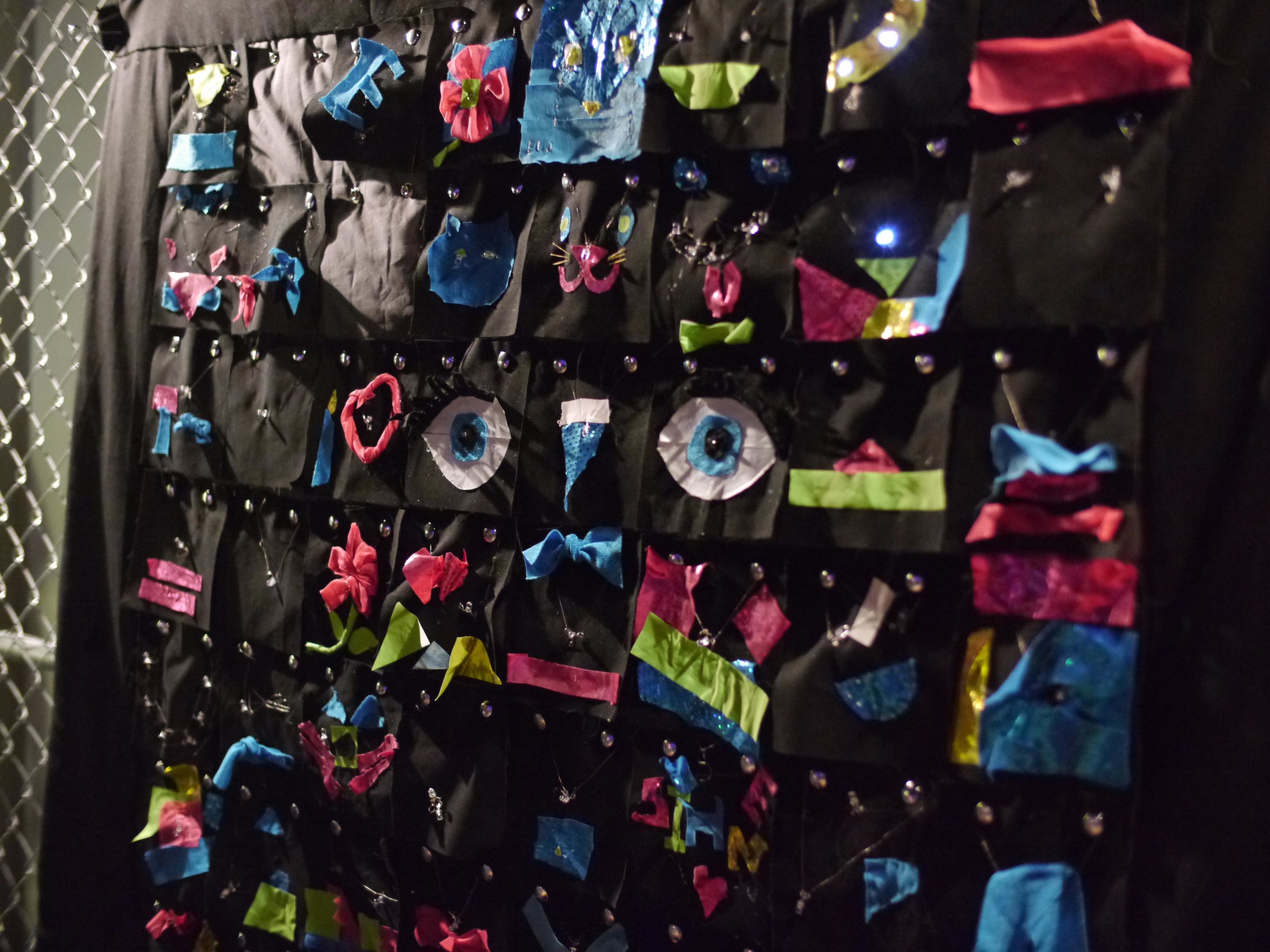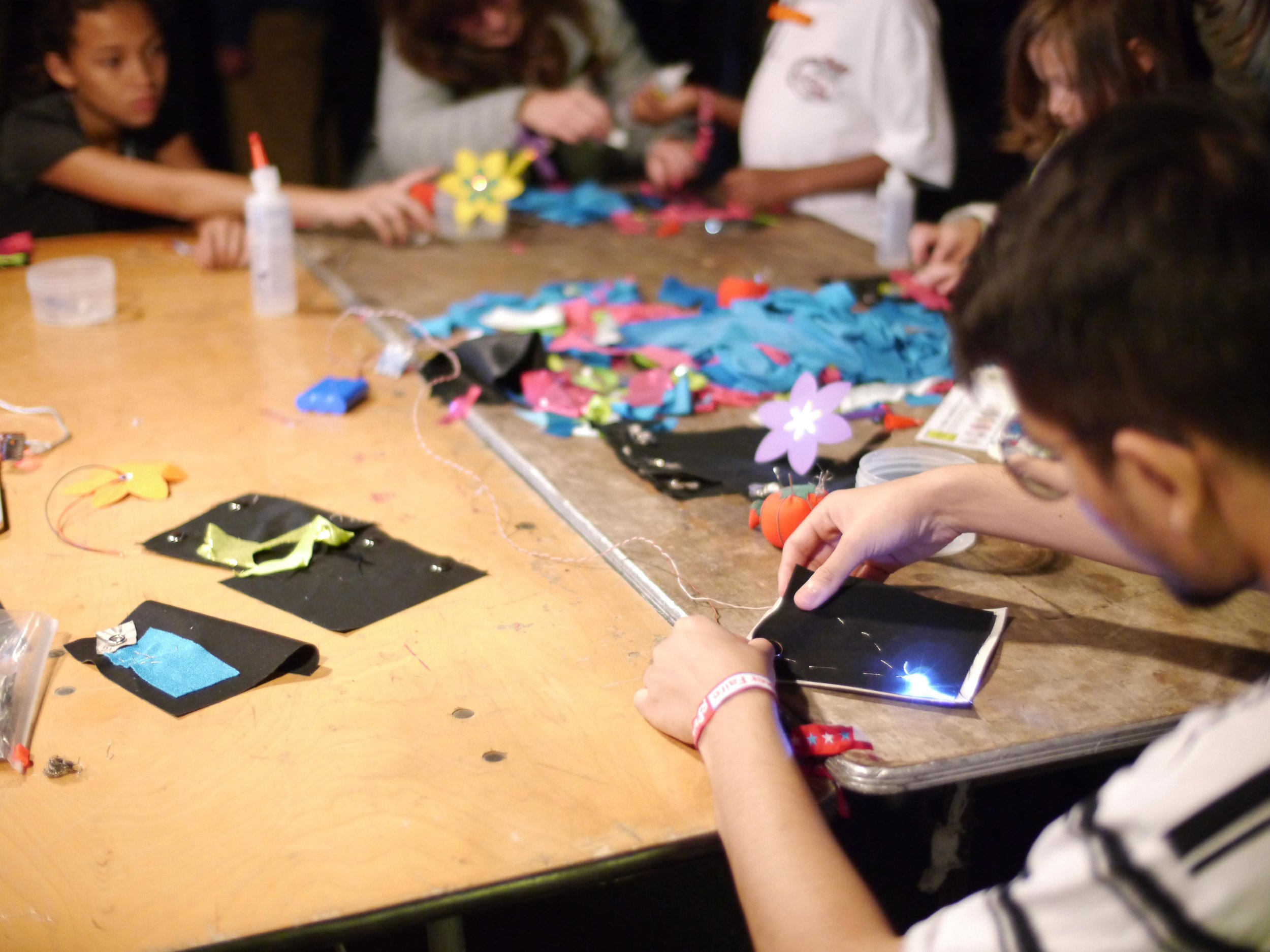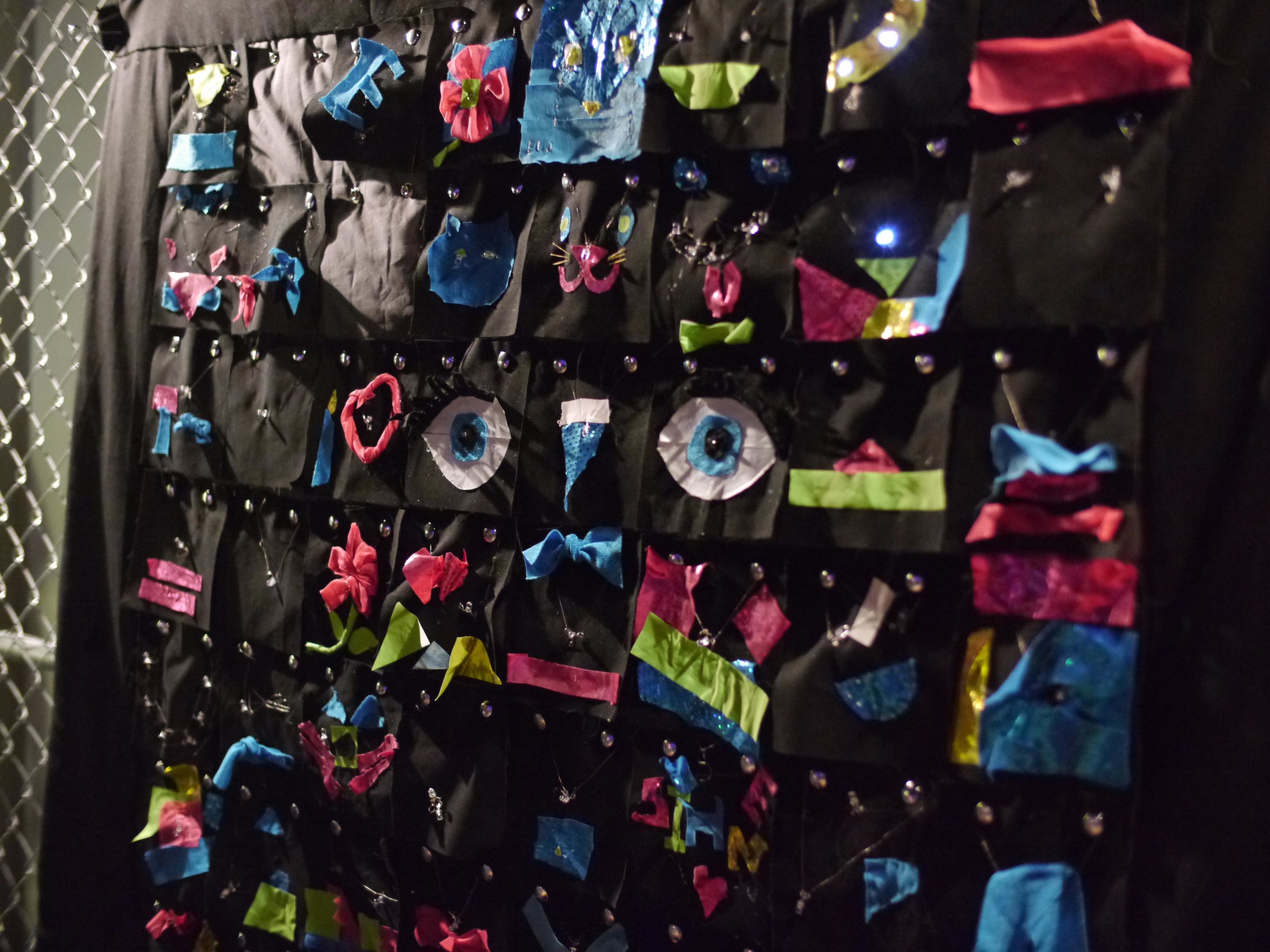 Patchwork is an evolving artifact that uses quilting metaphor to create an ambient 8x8 pixel display through collaboration of participants in form of a drop-in workshop. Participants will be provided with a basic sewing/electronic kit that contains: 1) Needles 2) Conductive Thread 3) Regular Thread 4) Conductive Fabric 5) Regular Colorful Fabric 6) LEDs 7) Blank Patches 8) Scissors 9) Test Stations 10) Sample LED Circuit Diagram. They will build a basic LED lighting circuit using conductive thread. Using the test stations they will make sure of their circuit is fault free. They will design their patches and will snap it onto the quilt.
Assistants are always present in order to educate viewers about soft-circuits, build process of the quilt, qualities and specifications of the materials in use. Particularly, we put effort in introducing simple electronics to kids and showing them how easily they can incorporate electronics/technology into their school projects. Although the workshop's most practical target audience are youth, we have received enormous contribution from adults in finishing our quilts.
The quilt base and its internal circuit is thoroughly built using soft material. There are no wires laid across the quilt. In our first build, we stitched the circuit down with conductive thread and fabric, whereas in our second build we used iron fabric adhesive and fabric electrical tape both secure and insulate the internal circuit.
PROCESS: SECOND BUILD / 2016
Process: First Build / 2015